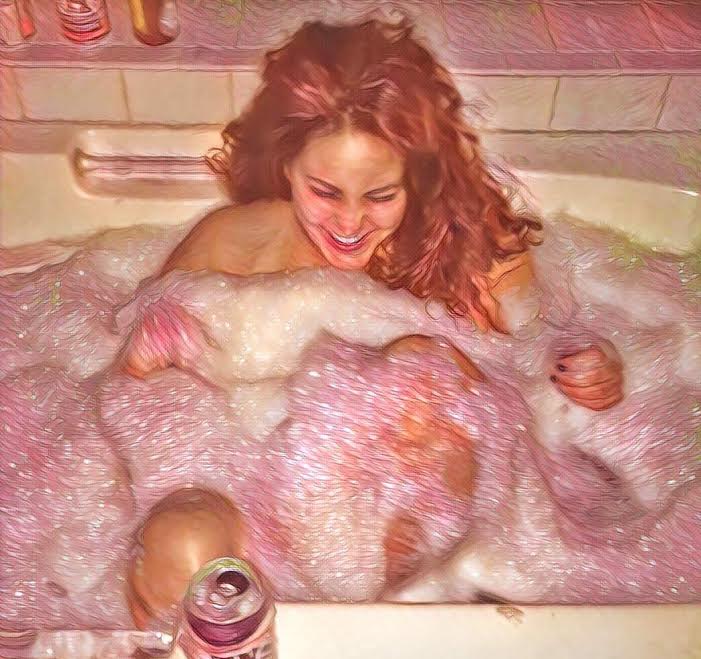 As a long-time lover of delightful bubble baths I can relate to the craze perpetrated by Lush's scented, colored and glittery bath bombs. I cannot, however, seem to grasp the idiotic parody bath bomb photos and videos that have inundated social media (except for maybe the Ramen bath bomb which I am upset I did not think of first).
Though I have never actually used a Lush bath bomb I recently discovered a jar of THC infused salts tucked away in my bathroom cabinet; the bath soak is a relic from my almost year-long relationship with Denver's most interesting marijuana mogul, Mr. M.
I decided that today was as good a day as any to get creative with my bath. The Dixie Bath Soak "is infused with pure CO2-extracted THC to relieve muscle soreness and tension. And it's formulated with rosemary, lavender and cedar wood to help with deep relaxation." Every source I consulted prior to slipping into my silky and fragrant bath water stated that topical THC infused products (such as bath soaks) do not produce psychoactive effects. I was stoked to experience the healing and relaxing benefits of cannabis without getting high. Although, next time I will probably stick to THC Juul pods!
But as it turns out "while most topical products do not produce psychoactive effects, it is possible for women to experience psychoactive effects when using Dixie Bath Soak" and I just so happen to be one of these women. There is only one way the cannabinoids in this bath soak absorbed into my bloodstream and it was not through my skin…
In the fuzzy hours that followed my cannabath I felt the negative thoughts and painful memories of weeks past start to twist out of me like wisps of smoke. When my feet finally returned to the ground I felt a little lighter and happier, my sore and achy heart eased by the healing power of cannabis. I can assure you that I have been very tempted to order weed online so that I can duplicate the results in a more conventional manner!
Sometimes the most therapeutic and restorative moments in life happen when we least expect them, like when our vaginas accidentally get us stoned.