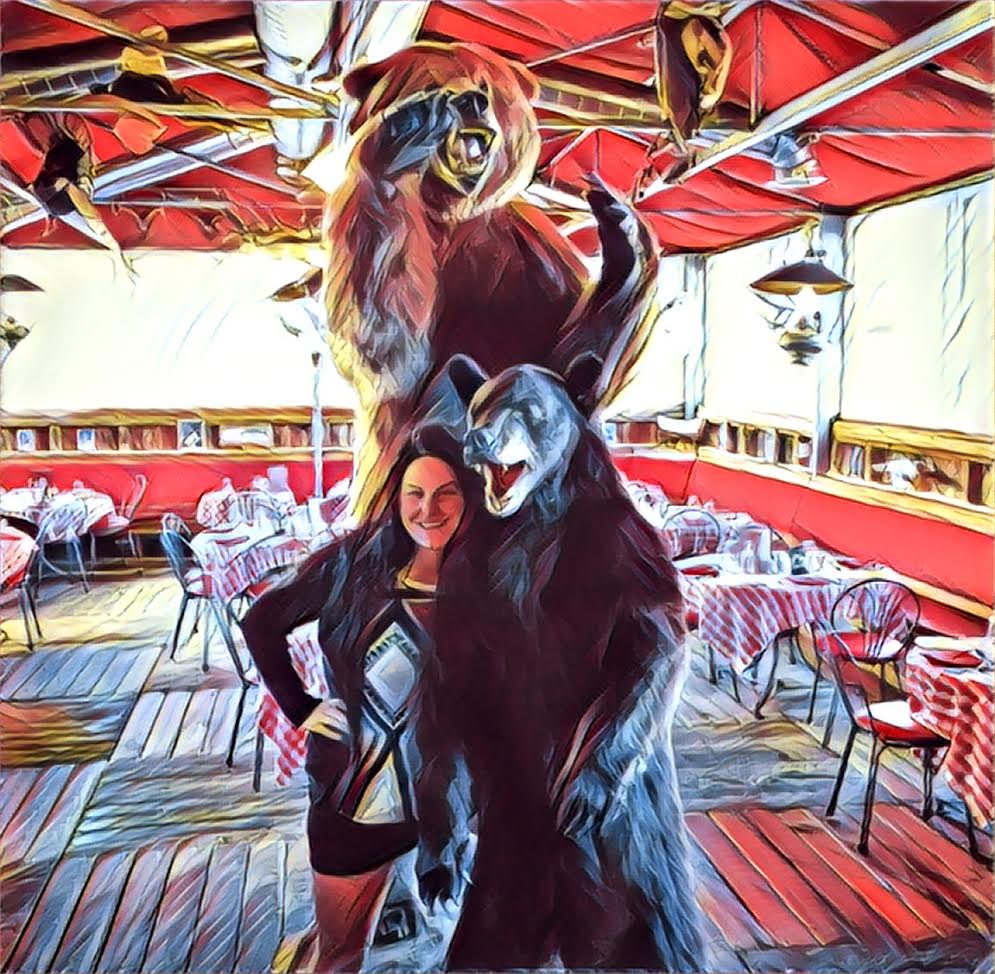 This week I received a blog comment that asked for "less social work, more horror dating stories." I have published 32 blogs on the topic of dating and only 11 on social work. Luckily there are plenty of mostly tragic tales to go around. In fact, just this past weekend I went on not one, but two, pretty terrible dates.
Several weeks have passed since my most recent breakup. Per a pal's sleuthing, my ex-fella returned to Tinder but two short days after our demise. Apparently he is eager to find a special new someone with whom to avoid commitment.
I had hoped to obtain my first date in six months organically. In the spirit of embracing vulnerability, I left my number for a bartender, asked a guy from my Writers' Workshop out for beer, and tried to get friendly with a handsome neighbor—all to no avail.
I felt dismay about returning to the septic tank that is online dating and resolved to stay off of Tinder, both to avoid looking at photos of my ex-boyfriend's oversized forehead and to demand better for myself. As my sometimes wise colleague says, swiping on Tinder when looking for a relationship is 'like fishing in the wrong pond.'
I downloaded Coffee Meets Bagel, a free online dating app for singles actually looking for relationships. The app focuses on relevant and high quality matches and encourages real dates, which I quickly and unintentionally secured two of.
On Saturday evening, my date and I walked downtown to a whiskey bar. My date was cute, well-dressed and quite funny. He also informed me that he has a drinking problem, is a compulsive shopper and finds himself mainly attracted to women with Borderline Personality Disorder. When this date kissed me goodnight, my skin crawled like a bedbug.
On Sunday afternoon, my second date and I met for lunch and drinks. This date, too, was cute and quite funny. He also informed me that the moon is not a rock, but rather an alien spaceship and that the government uses LSD and mind-control to orchestrate mass shootings and acts of terrorism. His tangent on the effects of fluoride in public water could be the next great Senate filibuster. And yet I remind myself that one person's conspiracy theory is another's truth. I am not in a position to judge or accept the reality of anyone except myself. I am, however, in the ultimate position to choose what degree of overlap I allow between my life as a single gal and my life as a professional social worker.
After my second date I realized that I need more time to grieve my recent loss and heal my injured heart. I still miss my ex-boyfriend's charming half-smile and boyish laugh. I miss the way my head felt on his chest. I acknowledge this loss as painful and sad. I seek to forgive him, but not quite yet.
As I ready myself to return to the mostly tragic world of modern dating, I will remind myself that two (or more) bad dates do not seal fate. I am in control of how and where I invest my time and energy and to whom I give my heart.  The cringe-worthy kiss I had this weekend will be the last kiss that someone else ever chooses. My terrible dates will one day be the last first dates of two others.  And so I have no choice but to continue to hold hope that a special man's bad dates will eventually lead him to me.