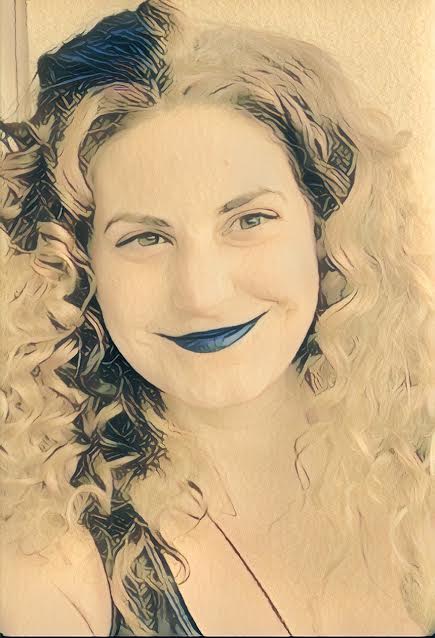 During my recent Maui escape, I woke up early one morning and drove from the sandy paradise of Lahaina to the lush jungle of Haiku. It was a dreary morning, the sky too fatigued to even reveal its clouds as they tipped over buckets of unhappy rain.
It was the perfect morning to stay in bed and gaze at the swelling sea but I had scheduled a session to see a spiritual healer. Fresh out of yet another failed romantic relationship and eager to embrace the endorsement of a trusted friend, it seemed I had nothing to lose. Except $200, that is.
As I entered the healer's sacred space I felt a comfortable unease, contented to stand on the edge of something mysterious and undefinable. Per instruction I positioned myself on a plush rug, my body supported by the Earth below. Strange, soothing aromas filled the breezy air. The healer covered me in soft woven blankets as forgiving rain drops splattered on and rolled down the tin roof. Before I knew it I was entranced in my energies and awash in my ignored, undigested pain. The perceptions I held of my core values began to waiver, ever so slightly.
And so the healing began.
My healing session was so intense that it has taken me until now, more two months after the fact, to have the wherewithal to write about it. This healer used a selection of 'earth-centered accoutrements— botanical infused oils, drums, rattles, burning herbs, flower essences and elixirs— to allow me inside of myself and to support me in getting closer to my subconscious.
I'd be exaggerating if I said I actually found my subconscious in one ninety minute healing session, though I did connect to myself on a deeper level than I ever have before. Maybe one day I will be able to see or speak with the embodiment of my subconscious as my healer hoped, but for now said subconscious remains an enigmatic bitch.
Even still, this was a powerful (and unpleasant) learning experience for me. In discussing my romantic failures, my healer asked me how come it is that I give my heart to men that I know cannot commit, meet my needs, or show up for me in a meaningful way. Perhaps, the healer suggested, I do not actually want the faithful relationship that I claim to want more than anything. Perhaps, the healer said, I am actually afraid of commitment. You are who you attract, the healer said, you are who you date.
I am not an asshole, a compulsive liar or a serial cheater. I do not wear New Balances with khaki pants, nor do I have a substance abuse issue or whatever the female version of erectile dysfunction would be. And yet, if there is truth to the statement that I am who I attract and date, it warrants some serious self-reflection. What are the qualities within myself that allow me to engage in unsustainable relationships? How do I quantify these qualities, observe them with compassion and without shame, and work to redefine their significance?
I do not have the answers to my own questions, and I also do not have any more dollars to see the healer again. I can only reflect on this experience with curiosity and the intent to clarify what I hope to embody, and embody what I hope to attract.
And if I am both what I eat and who I date, I'd much rather be a French Fry.