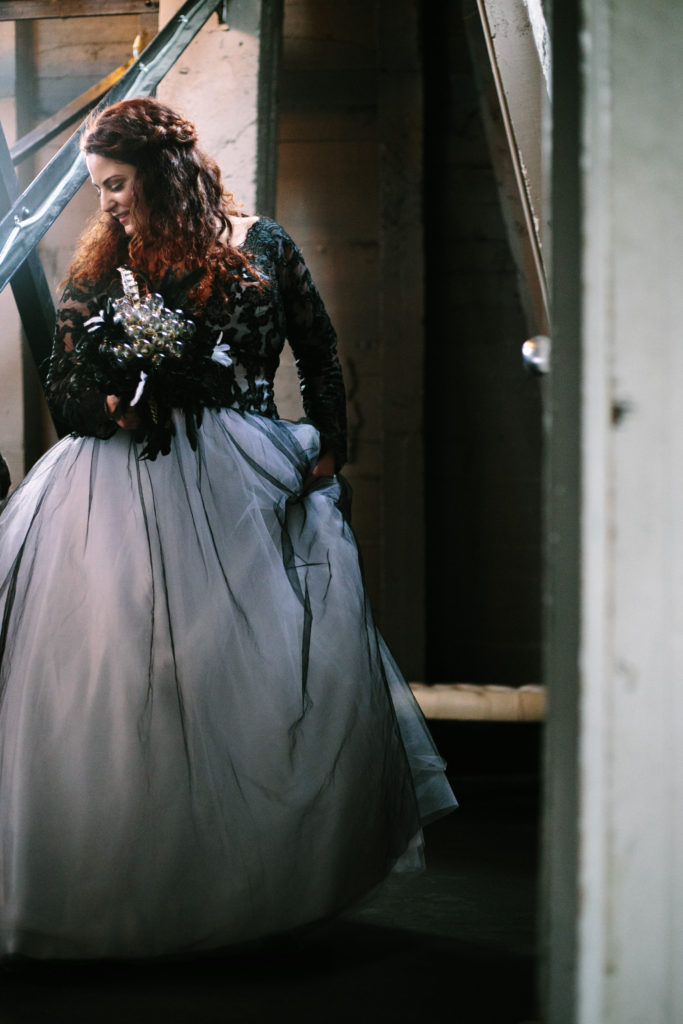 On Groundhog Day 2019, Punxsutawney Phil did not see his shadow and I promised my new husband that for us, it will always be an early spring.
James proposed on the last day of August. I was busily preparing to catch a flight to Boston for a week long trip with my girlfriends. As I stepped out of the shower, I was greeted by a kneeling man. He grasped a goofy bauble ring between his fingers and his eyes glowed with a warm conviction.
"You are the love of my life," he said. "Will you marry me?"
The moments that followed were among the happiest of my life. It took us only five months to envision and create our Salvador Dali meets Groundhog Day nuptials.
It was even more extraordinary than it sounds.
Over a decade ago, at the age of 19, I married the wrong person. Insight is always so astute in retrospect. We had a fine wedding up until the moment that someone replaced the water in the floating flower centerpieces with a handle of whiskey from the open bar. The chaos that ensued only ended when the inebriated groom broke several bones in his hand on a door.
The next morning, I left my bloodied wedding dress on the floor of our suite. I hoped by doing so I could leave behind the heartbreak, too. Of course it did not work. We were separated within the year.
This time around, fully confident in my choice of partner, I hoped to elope on the banks of Lake Lousie in Canada. Nothing fancy. Just us, Louise, our love, and our commitment to choose one another every day.
My sweet fiancé, unencumbered by the trauma of a wedding and marriage so disastrous that fiction could not write it so, wanted to celebrate. He wanted to stand next to me, tall and proud. And so we compromised. We settled on an intimate ceremony for immediate family and a cake and cocktail reception for the rest of our nearest and dearest.
Our wedding was far from perfect. There was a tuxedo mishap, forgotten shoes and literal last minute alterations. We were hungover from the evening before. We mistimed our aisle entrance, leaving us standing awkwardly for what felt like far too long as Bill Withers finished crooning about a very lovely day. We forgot to cut our cake until after some of our guests had already left. And as we did, Eric Clapton's "Wonderful Tonight" played. I regaled our guests with the tragic tale of when James first informed me that "aching head" might not mean what I think it means.
Mr. Clapton, you old scallawag.
Our wedding was far from perfect. It was wonderful and unforgettable all the same. And amidst the revelry, it occurred to me that the opportunity for celebration in this life is endless.
We celebrate marriages and births of course. Sometimes we celebrate the lives of those we have lost, but mostly we just mourn them in silence and solitude. Maybe we celebrate new jobs or the purchase of a home. But these milestone celebrations are few, and there is so much life in-between.
The life in-between is hard, and it is heavy. But if we care to see, there is extraordinary in the ordinary. At the greatest, most glorious celebration of my life, I realized that the stuff of everyday is worth celebrating just the same.
A new leaf on a house plant. A birthday, no matter the age. A Monday. A Tuesday. A Wednesday. A Sunday. A passing smile on the street. A paid off credit card. A dinner party. An adventure. A friendship. A breakup. An apology. A trip to just about anywhere. A beautiful book. A hot cup of something. A poured glass of wine. A pile of fresh laundry. A long walk. A beach. A dream. A feeling. Learning to let go.
I used to think I would only be happy when I achieved each of life's socially mandated milestones. Now I know that no matter what happens next, there will always be cause for celebration.