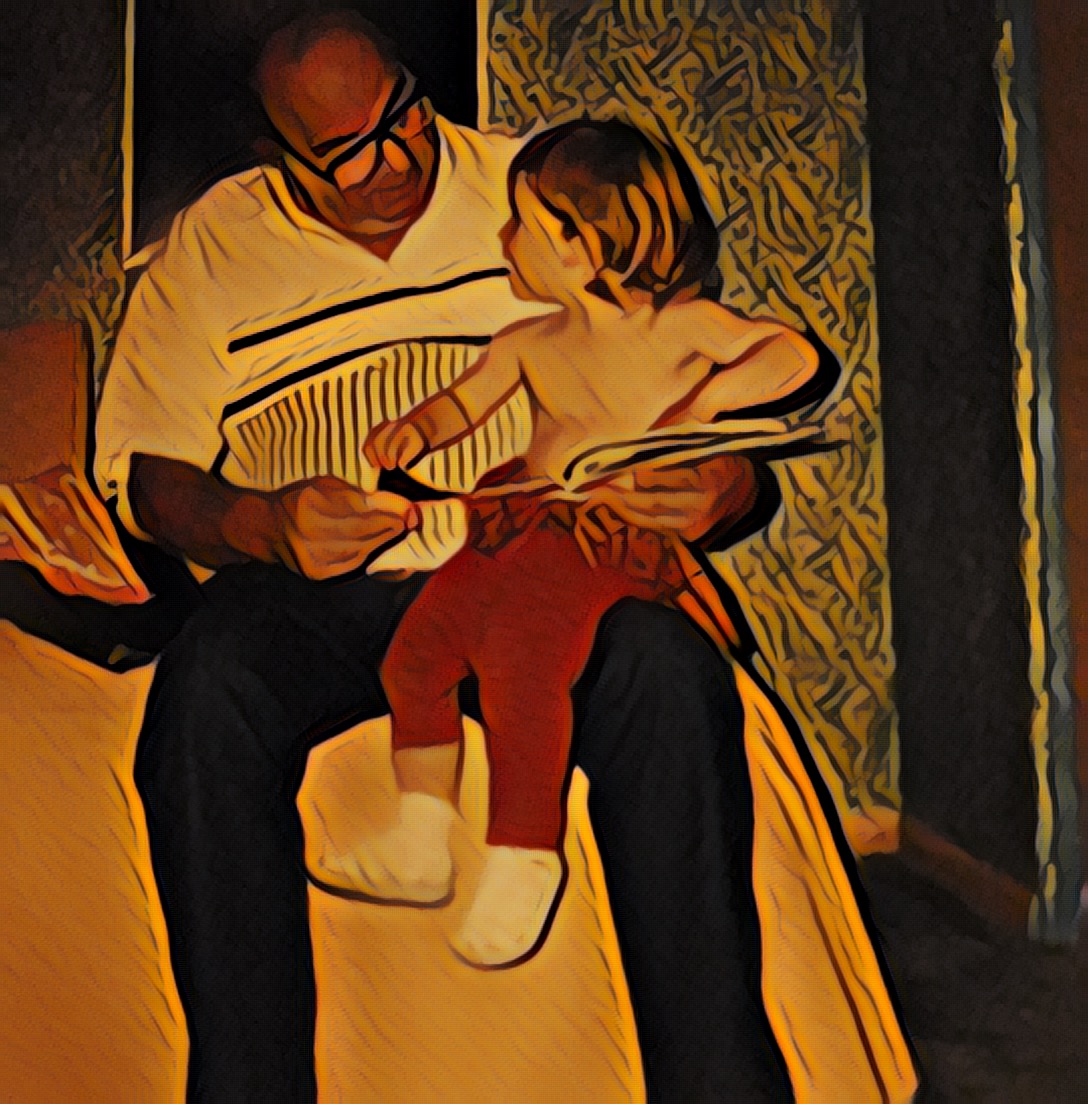 Dear Grandpa,
Exactly one year has passed since your death. I miss you more now than ever. I am still waiting on that e-mail you promised to send from the afterlife. Maybe you are not quite there. Maybe there is no Internet. Maybe you are nowhere at all.
I gave a eulogy at your funeral. I shared how, in my earliest years, we bonded over bacon slices at breakfast. The Rabbi did not approve, but I think you would have had a good chuckle. I spoke of our connection, how it grew and deepened as the years passed.
Except for this year, of course. This past year all that has deepened is my sadness for your absence.
A lot has happened in a year.
After your funeral, my heart started 'giving me trouble,' as you would have said. I needed another open heart surgery. I know you would have been really worried. I am almost glad you were not alive for the whole thing. It was messier than your bed.
But I feel really good. Better than I have in years. I don't know how long it will last, but no sense in worrying about that now, right?
Sherman is doing well. People still think he's a puppy until they see his gray face. He isn't quite the old guy you were, but he will soon be on his way.
I met a man. He is not a bum like all those other bums you said I dated. He is, however, from Wisconsin. I hope you won't hold it against him. He can't help where he was born. And I solemnly swear that I will not root for the Milwaukee Brewers or the Green Bay Packers.
His name is James. He proposed to me at the end of August. We are getting married in February. He reminds me of you in many ways—always on the sunny side, ever the optimist, never without a kind word and warm smile.
I wonder if you had a hand in sending him my way. If so, thank you. He is the greatest gift I have ever received. If you didn't, than at least I found some luck in love. I have not had any on the scratch tickets I buy in your honor once a month.
The Bears are in first place in the NFC North after four weeks. The Cubbies lost last night in the National League wild card game against none other than our Rockies. I cried during most of the game. At first I thought there was no way to lose, but then I realized there was no way to win, since either way you're still gone.
I know you would have been sad to see the Cubs season end, but I hope you'll help my mother cheer on the Rockies. You know she loves her baseball just as much as you did.
Grandpa, I know I gave you permission to die, but I wish more than anything you were still around. I lit your yahrzeit candle last night and made a little shrine. My pink bear. Your dog tags. A very handsome photo of you in your younger days.
As the candle burns, so does too my grief. Tonight I am going to make your ribs and watch an old Western. Today and forever, I will be missing you, my dear Grandpa, wherever you are.