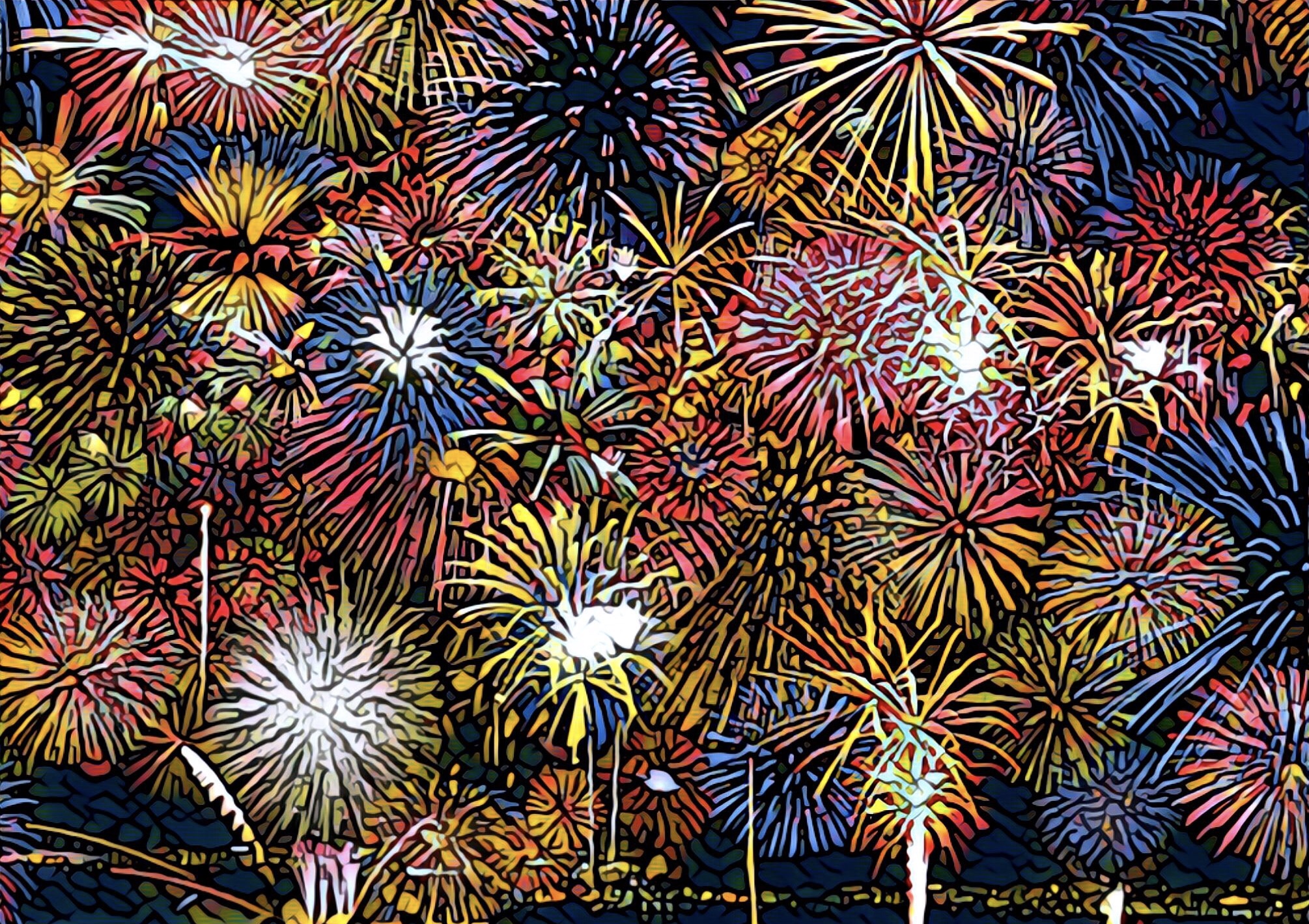 We have arrived at the time each year when the masses clamor for an end to the new 'worst year ever.' The year 2017 surreptitiously stole this designation from the year 2016 which snatched it from the year 2015, which pilfered it from the year 2014 and so on and so on and so on.
Somehow this trend is rather en vogue. We wear our disgust for each ending year as if it walked off a runway in Milan. We carry our disillusionment of the previous 12 months like an expensive accessory.
Yet years always feel punishing in review. The world is stark and humanity can be ruthless, critical and bitter. We forget but rarely forgive, and we are five times more likely to code memories of negative over positive experiences. With endless cycles of news, both real and fake, inundation of traumatic and disheartening events and the toxic stew that is social media, it is easy to get nostalgic for the golden olden days of yesteryear and yesteryore.
Sure, 2017 was a bit of a bitch. We lived the loss of Chuck Barry, David Cassidy, Mary Tyler Moore, Tom Petty, Bill Paxton, Gregg Allman and Roger Moore. We saw countless acts of global and national terrorism. Tensions in American society rose as humans around the globe suffered from gross social and humanitarian injustices. Polarizing politics made us see red and feel blue. The devastation of the Atlantic hurricane season blew meteorological records to smithereens. Something about bitcoins? I'm honestly not sure as it doesn't interest me, but you can learn more about bitcoins here if it's something that sparks an interest in you.
At least no one talked about Pokémon Go in 2017.
But at midnight on this New Year's Eve, nothing will change. Our hope that the world will somehow be safer, sounder and finer after a glitzy countdown is irrational. The world remains continual, unremitting and insistent.
Presumably a new calendar year signifies an occasion for psychological catharsis, an allegorical beginning for concrete change. In reality the desire for meaningful change is not limited by the construct of a calendar.
Yet if we learned anything from 2017 (or 2016, 2015, 2014, and so on and so on and so on), it is that existing in our current world has done nothing but make us feel desperate, helpless, anxious, angry, overwhelmed and disconnected. Social media exposes us to the boundless and unrestricted ills of society yet it gives us absolutely no power to initiate or engage in change or meaningful connection with one another.
If our world is to have any hope, if 2018 is not to be the next 'worst year ever,' we must find a more genuine way to live. We must learn to feel grateful for what we already have instead of lamenting what we lack. We must be humble and kind. We must love ourselves a little more and a little deeper with each passing day. We must forget and forgive. We must turn inward for peace, for solace, for comfort. We must stop the blame game.
The passage of time reminds us that life is fleeting. We are but one human among 7.6 billion others on one planet that rests among 1,000,000,000,000,000,000,000 other plants in the observable universe. At the same time that life is inconsequential, life is a treasure.
Let us not waste another moment with anything but awe for how precious our human experience is, in this or any other year.
I fare thee well, 2017. I'm off to plant a weeping willow. Hopefully in the years to come it will grow, grow, grow.