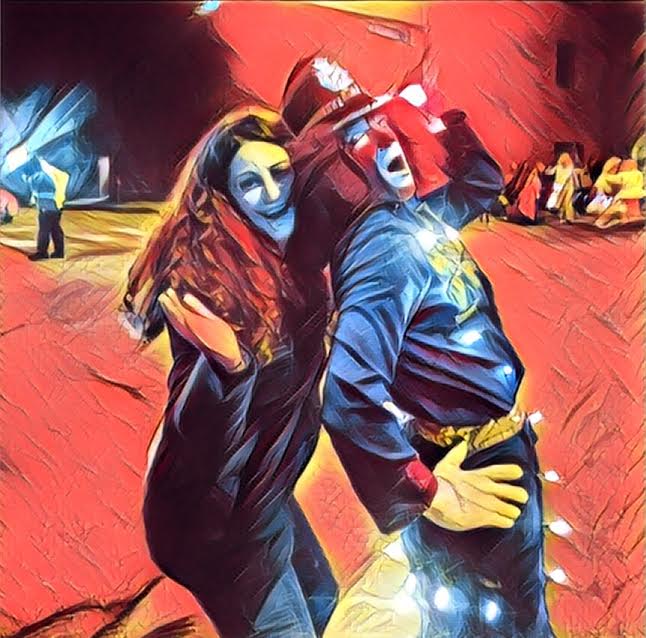 At the age of 20, the ink still smudgeable on my Bachelor's degree in Psychology, I secured a job administering Behavioral Therapy to children on the Autism spectrum. Even when getting bit by their frustrated little teeth, I loved the work. Thus began my career, a journey that led me to a license in social work.
Over the past ten years I have worked on an inpatient psychiatric unit, with individuals diagnosed with serious and pervasive mental illness, in a homeless shelter and on a suicide hotline. At present I work with chronically homeless individuals to minimize the impact that their mental health symptoms, substance use and trauma histories have on housing stability and overall quality of life.
Social work has always felt meaningful and mostly worthwhile. Over the years I have come to understand gratitude, joy, triumph, perseverance and personal development on the deepest possible level. I have come to understand suffering, sadness, despair, hopelessness and darkness in the same way. Social work has granted me unfettered access into the most instinctive and evolved parts of our human condition. Last summer I wrote a blog post about what it really means to be a social worker, but most of all being a social worker taught me what it really means to be a human.
I once worked with a client that had experienced homelessness for so long, she did not know how to unlock the door of her apartment on the day she moved in. I took this woman's hand in mine and showed her how to turn the lock, an act that remains one of my life's most substantial experiences. And in truth, I have had more of these significant and impactful interactions than I can ever recall. My practice of social work has shaped me into my current construct, molded me like a pan does a Bundt cake.
But now, at the age of almost 30, with the ink long dry on my Master's degree, I am tired. My eyes have seen a decade's worth of trauma. My ears desire to unhear many of the tales they have been told. My heart is stuffed so full with the sad stories and suffering of others that its rupture seems imminent.
It's starting to seem that too much of my identity is tied to this profession. I feel more like a social worker and less like a living, breathing being. I feel more like a social worker than I do like a woman, a writer, a friend.
And I know what everyone is thinking—that I am burned out, that I need to take some time off, that I must examine and improve my self-care skills. In reality, I am not burned out. I just did (and often do) take some time off. And if a bar can be a metaphor for self-care, then mine is stocked with top-shelf shit.
After a decade of sweat and tears (and lots of blood but none of mine) I know what burnout feels like. I have been there before. And I know what compassion fatigue feels like. I have been there before, too. This is neither of those. This is also not a get more rest, take deep breaths, find hobbies, do not bring work home situation.
I have spent my entire adult life in service to others. I have not one regret. In the struggles, I found my voice. In strife, I used it. With enough bizarre, disappointing and inspiring anecdotes to fill an entire novel, it feels time to move on and begin again.
I know that I am a great social worker. But I may also be a great forensic scientist, bartender, real estate agent, clown or interior designer. There is only one way to find out.
If anyone needs me I'll be here, wondering about life after social work.