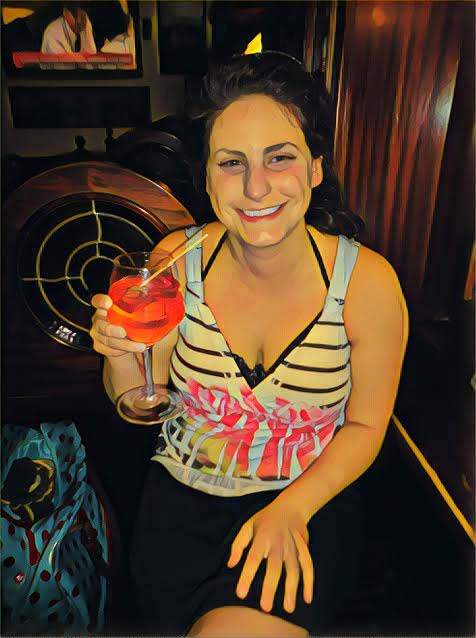 Once upon a time, I got chlamydia. I was in Venezia, Italia and it was my 23rd birthday. My boyfriend back home (a grocery store butcher) had broken up with me the day before in a text message that cost me $0.99 to receive on my international phone plan.
On the morning of my birthday, I lurched into the first drinking establishment in sight. The fact that an American flag hung in the window of this place was certainly the salt on my tequila. Established in 1991, Devil's Forest is the oldest pub in all of Venice. The margaritas were shit but among one of the pub's many charms was its undeniably fetching bartenders— the handsomest of which, I later learned, definitely had chlamydia.
I share my story about the Italian Stallion who gave me a Sexually Transmitted Disease because I cannot help but feel discouraged by the amount of stigma that our society attaches to topics undeserving of shame and judgement. Because I buy my sister a subscription to People Magazine for her birthday each year, I receive its 'breaking news' updates in my e-mail inbox (no matter how many times I mark them as Spam). As such, I recently learned about the scandalous 'real reason' that Khloe Kardashian fired her stylist/hair dresser.
After seeing this headline I felt angry. I thought about the clients I serve in my role as a social worker and the amount of shame, guilt and embarrassment they assume for experiencing depression, anxiety, mental illness, homelessness, substance addiction, suicidal ideation and intent, and symptoms related to trauma. I thought about the indignity they suffer for identifying as gay or transgender, for living in poverty, or for otherwise holding unconventional values.
If our society spoke about depression, anxiety, mood disorders, trauma, serious mental illnesses, money, sex work, sexual orientation, gender equality, traumatic brain injuries, poverty, racial tension, intravenous and other drug use, alcohol, addiction, public health issues and sexually transmitted diseases as much as we talk about the Kardashians, our world would be the kind of place where all of us, not just some of us, feel safe, comfortable and empowered to live freely.
This lesson in vulnerable, exposed and unrestricted disclosure around the realest, rawest, and most honest of human experiences makes me grateful for the time I got chlamydia.
Now there's a sentence I never thought I'd write.